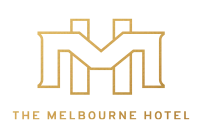 We simply give you more. When you book at The Melbourne Hotel direct expect to receive the unexpected...
JOIN THE MELBOURNE HOTEL DIRECT AND SAVE 10% OFF ROOM OFFER

BEST BENEFITS IN AN INSTANT

Sign up with The Melbourne Hotel Direct and start enjoying the lowest rates and most exclusive deals every time you stay with us!

Join now and get:
Automatically save 10% off our
guest rooms and suites

Access Free
10mbps WiFi

Sleep-in with a 12-noon
late check-out

Receive your complimentary VIP
Luggage Tag on your first stay

Priority Room
Upgrades

Access member only exclusive
offers and discounts.